This email address is an image to help reduce spam.
Last updated
21st September 2014
Middle Earth Scenarios page
The War of Beleriand
Battles and army lists from the Silmarillion for Fantasy Rules 3.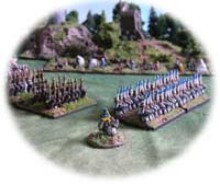 Battles from the Third Age
Scenarios from the LotR and The Hobbit using Chipco's Fantasy Rules 3. Each scenario also includes appropiate maps and army lists.