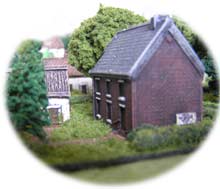 This web site is about Wargaming using 6mm (also called 1/300th) scale figures in a variety of periods.

I hope to continue expanding the site into new periods and add some more articles on areas like terrain making and scratch building or converting figures and reviews. This site has reasonably regular updates so please check back here and let me know if you have any comments or corrections about this site.

The whole web site been rewritten a few times as I learn more about web development and try to keep up with new technologies, however this is a not my profession so I try to keep it simple.

If you have any questions or comments please email me

Thanks
Kieran (2011)
Custom Search

Some of the benefits of this scale include: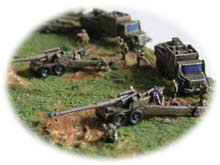 It allows for a mass battle look and a more realistic ground scale. Units actually look like units rather than a squads


The cost per base is better than larger scales so you can have bigger armies or more of them.


The amount of space required to store armies and terrain is less.


6mm figures are much easier and faster to paint especially if you use the 2ft rule. (no blending or subtle layering techniques required here!)


Conversions and scratchbuilding is much easier. Also it is easy to paint figures up to represent another troop type in this scale.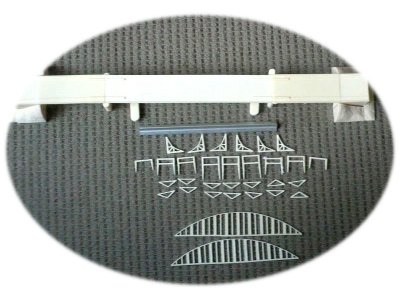 More repainted Modern Soviets.

Some simple terrain making ideas for 6mm scale terrain.

A project to contruct and Arnhem bridge using The Baggage trains model.

A review of WW2 and modern figure ranges and a comparison of figures between manufacturers.

More figures reviews of cars, wagons and other associated 6mm terrain pieces

These have been moved to a separate page. Click here to have a look.
Whats new
16th May 2013
A Moderns battle report from a convention back in Feburary. Contains some nice photos of the terrain and armies used! Click here to see the details.
Part 3 of a large project on the making of some 1/300th terrain boards. This update covers the additonal items created for the boards and is a useful terrain making guide in general. Click here to see the details.


This email address is an image to help reduce spam.
Last updated
3rd November 2010