This email address is an image to help reduce spam.
Last updated
21st September 2014
Making 1/300th burning markers
Introduction
This is an update on an article I wrote a few years ago for making aircraft burning markers. I have revised the technique and now use clump foilage as the main ingredient instead of fibres. This technique can also be used for making vehicle burning markers and smoke markers and is able to be scaled up for larger markers or larger wargames scales.

For those interested, the original article is located here
The Ingredients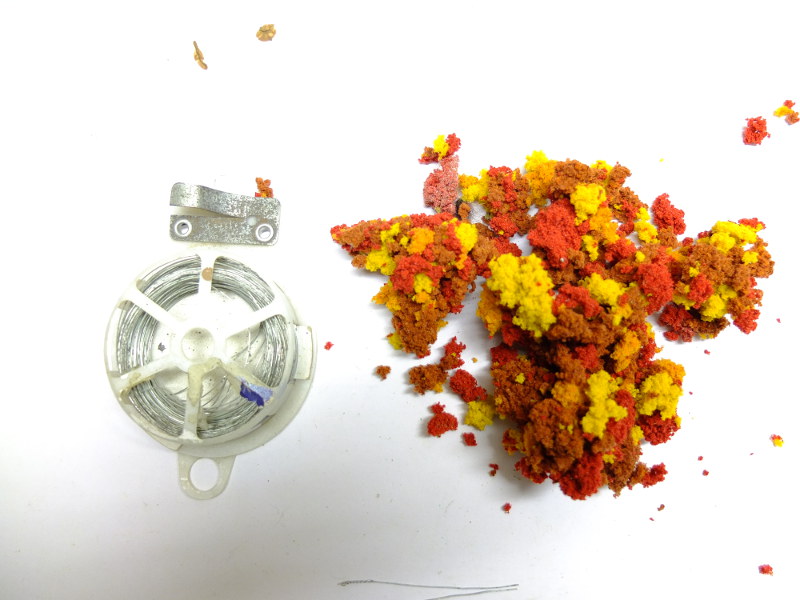 To make these markers I used the following items
Some pieces of thin wire (something that is easy to bend).

Woodland Scenics Autumn blend clump foilage

Various coloured paints - Red, Orange, White, Yellow, Black and Grey.

A hot glue gun, PVA (white) glue and scrap plastic.
The steps