This email address is an image to help reduce spam.
Last updated
21st September 2014
Cold War buildings
Introduction
Update - since this article was originally written the company has stopped selling this range of buildings but will keep this page as a reference if you want to make you own
I heard about this company (Najewitz Modellbau) and their range of Cold wars buildings on a wargaming forum and I decided to get a few pieces to try them out. It is a very interesting range of buildings with a lot of stuff unavailable from anywhere else. At the time there was no instructions on the site and I had to paste the descriptions of the models into a translator to figure out what they were.
The models themselves are made from a kind of cardboard/ wood mix and seem to soak up a lot of paint. They are very precisely cut with a laser and this means virtually no cleanup is required. You can see from the pictures that there are some very delicate parts especially the windows and some of the roof supports.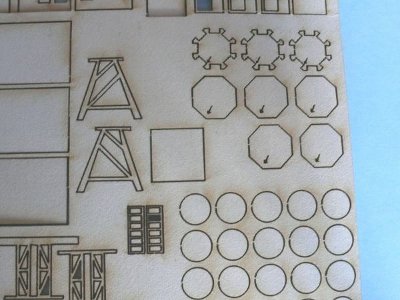 With all the buildings I reinforced the walls and roofs with plasticard and I painted this black before mounting the walls on to it. I also spraypainted all the walls and roofs first to save time trying to paint all the fiddly windows. The white window frames were drawn on using a white pen (the same as I used for the road markings) and this was much quicker and better than trying to paint them all.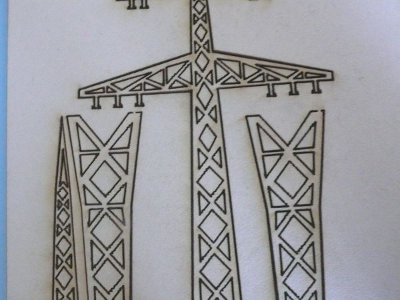 Click on the thumbnails to see the full sized image. Note these are about 4 times large than real so it isn't very flattering!