This email address is an image to help reduce spam.
Last updated
21st September 2014
Creatures and Monsters Gallery
Introduction
These are mainly from the Irregular Creatures range but figures from other scales can be easily used. Unlike the halfings which are about 3mm tall and tiny! The detail is surprisingly good and they are very quick to paint.

All the figures are Irregular unless otherwise stated. They are all based for Fantasy rules although the Characters are mounted on coins for practical reasons. The unit bases are 40x40mm and 40x20mm (2 bases make a 40x40mm unit) and the coins are old NZ 2c coins.
Click on the thumbnails to see the full sized image.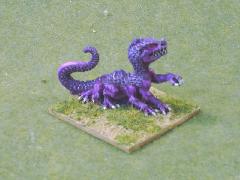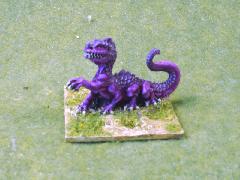 ---
Wyvern or Baby Dragon

This is an old 25mm Grenadier dragon and it looks very good. A good example of creatures from larger scale can work with 6mm to create a dramatic effect
---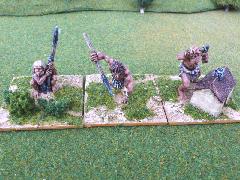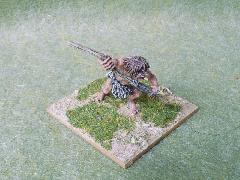 ---
Reaper Giants

These are 25mm Cavemen from Reaper and quite suitable for giants because of the simple clothing and lack of obvious 25mm armour or weapons. I added some details to make them look more 6mm scale than 28mm. One Giant is holding a 6mm figure in its hand and the other has a spare house on the the base.
---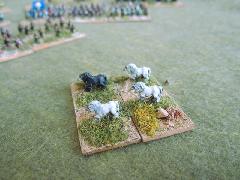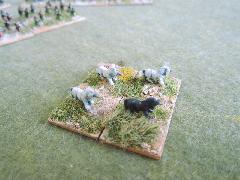 ---
Irregular Unicorns

Irregular Unicorns and quite nice models with some great sculpting. They could also be used as horses if you chop off the horn.
---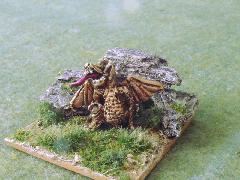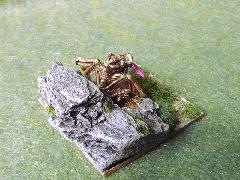 ---
Irregular Dragon

This is the dragon from the Irregular Creatures range (not the large dragon code) and is a very average model.
---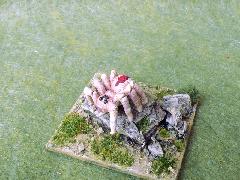 ---
Giant Spider

A plastic spider that I think is from Games Workshop.
---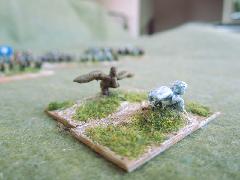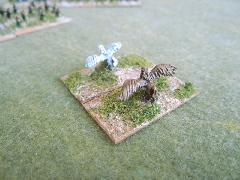 ---
Irregular Pegasus

A couple of Irregular Pegasuses which are reasonable models but lacking something.
---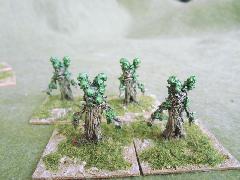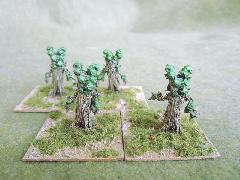 ---
Irregular Ents

Good figures with nice detail and sculpting. I repositioned some of the arms to create some slightly different poses.
---