WW1 page
Introduction
This page is under construction and so far this page only contains a few photos of some Irregular WW1 figures I brought from Eureka. Later I will add some picures of some late war British and German armies I have brought.

They are based for Great War Spearhead which is a good set of rules. I have mounted 5 infantry or 3 Cavalry to a base, because the figures are cheap and I like the mass effect. The bases were sprinkled with different sized and and pebbles and then painted brown, followed by a sandy-cream drybrush, and then a few patches of Woodlands Burnt Grass were added.

If you missed it, I have some images of my 1/300th German aircraft here.
6mm Gallery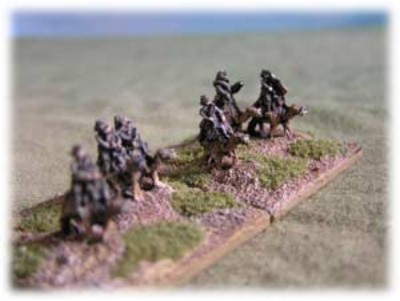 Imperial Camel Corp
These are from the WW1 range and the colonial range. The figures are mounted on the bases slightly differently, but I could notice any other difference in this scale between the two different codes.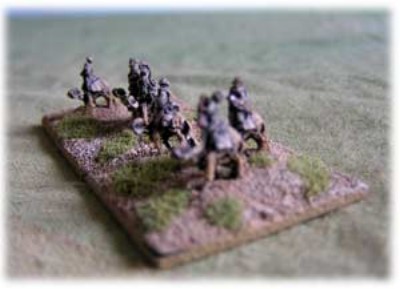 Imperial Camel Corp
More pictures showing the great detail and poses of the figures.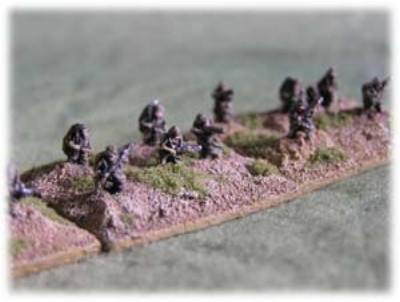 Turkish Infantry
Nicely detailed figures with a good variety of poses. There is a mix of figures with helmets and fezs.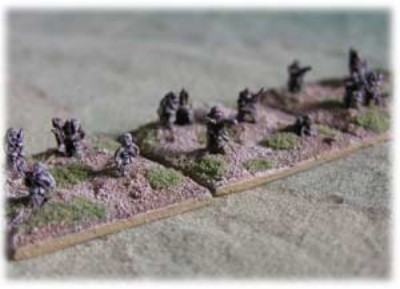 More Turkish Infantry
The figures look better "in the flesh" but still look a lot nicer than when they are unpainted (like so much of Irregulars figures).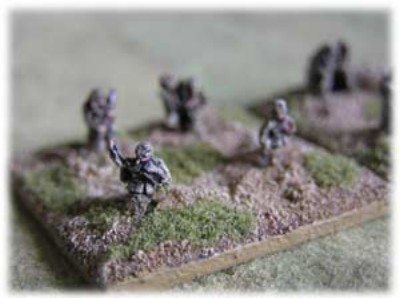 Turkish Officers
Very nice figures which help add some variety to the bases. This one looks he is wearing some sort of cloak/cape. Again very good detailing.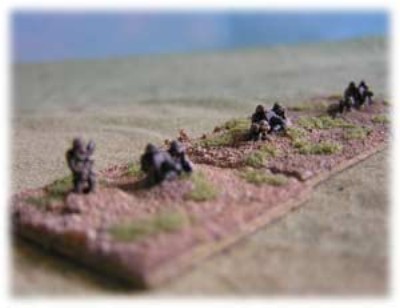 Turkish HMGs
These are good models of the Maxim HMG used by the turks. There are 3 figures to a base.
Useful links
Great War Spearhead home page.
The offical website.
The Great Adventure
A very good website dedicated to GWSH with lots of useful information and game reports. The figures are all in 20mm scale as they have not "seen the light yet", but we forgive them
Navwar
A large range of WW1 vehicles and infantry. I haven't seen these so I dont know what they are like.
Scotia
Some very good models, usually slightly better than Navwar.
Irregular Miniatures
Huge range of WW1 figures which come on nicely detailed bases. The WW1 vehicles are also very good by Irregular standards.


This email address is an image to help reduce spam.
Last updated
30th August 2008