This email address is an image to help reduce spam.
Last updated
21st September 2014
Wood Elf Gallery
Introduction
Wood Elves range from Irregular could best be described as a bit of a mixed bag. There are some nice figures and some average ones. They capture well the essence of Wood elves but some of the sculpting is lacking with some poor detailing.

The Wood Elves are slightly taller than the human figures but could easily be used to represent humans. They were painted in quite bright colours to make them stand out, but they should have more green and brown colours, especially if you want to use them for LoTR or copy GW Wood styling.

They are all based for Fantasy rules although the Characters are mounted on coins for practical reasons. The unit bases are 40x40mm and 40x20mm (2 bases make a 40x40mm unit) and the coins are old NZ 2c coins.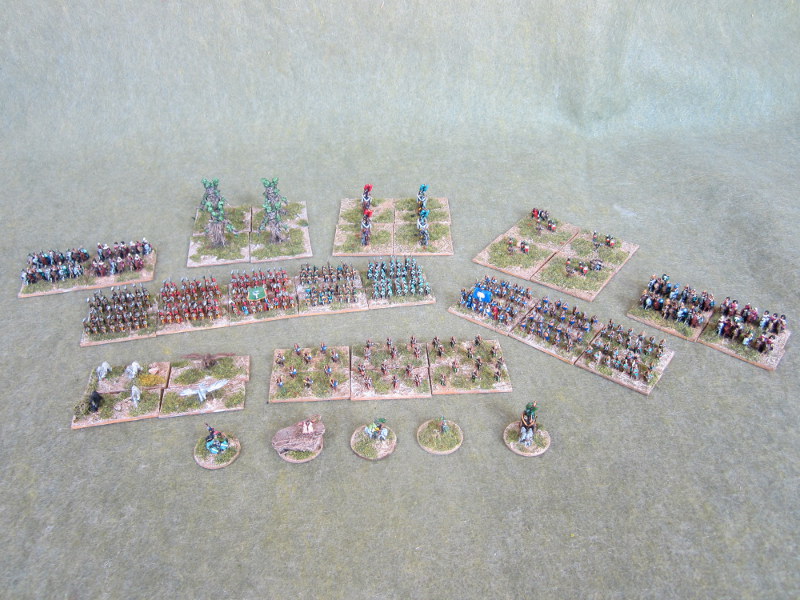 Click on the thumbnails to see the full sized image.